Este artículo tiene más de 3 años
Sunday, February 8, Cinema Tropical Festival 2015 "THE QUISPE GIRLS / LAS NIÑAS QUISPE"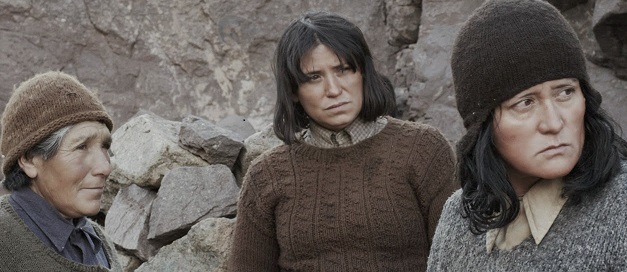 CINEMA TROPICAL FESTIVAL 2015
Museum of the Moving Image
February 6-8, 2015
Cinema Tropical, in partnership with Museum of the Moving Image, is proud to present the 2015 annual edition of the Cinema Tropical Festival featuring the winners of the 5th Cinema Tropical Awards, celebrating the year's best Latin American film productions.
Sunday, February 8, 3pm
THE QUISPE GIRLS / LAS NIÑAS QUISPE
(Sebastián Sepúlveda, Chile/France/Argentina, 2013, 80 min. In Spanish with English subtitles)
Winner – Best First Film
In the remote, almost primeval world of a nearly isolated Chilean mountainscape in1974, three goat-herding sisters survive, somewhat rootlessly after the death of a fourth sister. Pinochet's rise to power is a distant echo, and the new dictator's edict against herding threatens their meager livelihood. The aging matriarch, Justa, is suspicious of the clothing salesman who visits occasionally; the youngest sister, Luciana, holds on to her romantic desires. Using a mix of actors (including Catalina Saavedra from The Maid) and non-actors, including Digna Quispe, the real sisters' niece, thismesmerizing film, based on a true and tragic story, tells an intimate tale against a stark yet magnificent landscape. The film premiered at the VeniceFilm Festival as part of Critics' Week."
For more information click here
All screenings at:
Museum of the Moving Image
36-01 35 Avenue, Astoria, NY
(718) 777-6888 / www.movingimage.us